Rapid expansion of the Japanese sake market in Australia Successful sake festivals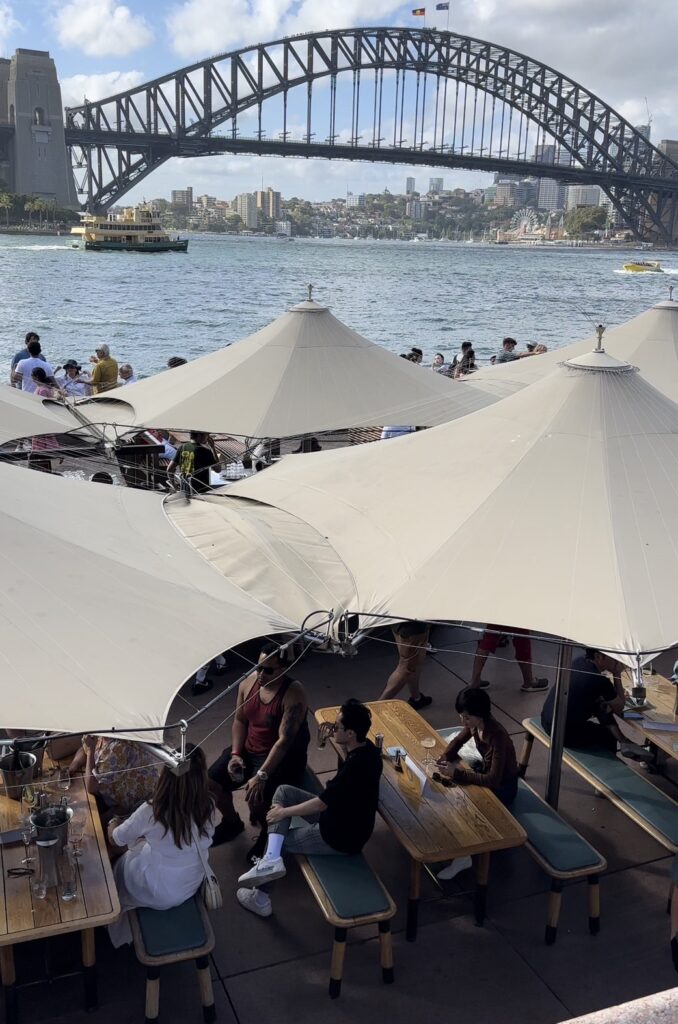 Rapid expansion of the Japanese sake market in Australia Successful sake festivals
The event "Sake Festival 2022" was held on October 1 in Sydney, Australia, where you can have business talks with about 200 types of sake tasting, Japanese sake breweries and local distributors. Advance tickets were sold out immediately, and more than 1,000 people exceeded the capacity on the day of the event.
Last year, Australia imported more than 740,000 liters of sake from Japan, a 42% increase over the previous year. It can be said that the Australian sake market, which was temporarily stagnant due to the new coronavirus epidemic, has reentered a growth mode.
A total of 14 companies, including sake specialists, Japanese food wholesalers, and restaurants, set up stalls at the festival. At the same time, the first Japanese sake competition "Australian Sake Award" was also held.
According to Retsushi Endo, president of JAMS.TV, which hosted the event, the purpose is to convey the diverse appeal of sake and to contribute to the long-term development of the Australian sake market.
Many of the visitors are in their 20s to 40s, and Asian participants stand out. A Chinese participant said, "There are many Japanese sake drinkers in China.
Expectations on the part of vendors are also high. Thomas, CEO of Sakelier, which handles Yonezawa Brewery's "Imanishiki", said, "For Australians, Nagano has a strong image of the Olympics, and it has brand power." We expect that to increase," he said.
Melbourne-based Sakemate also said that the sake "Keiryu" from Endo Sake Brewery (Nagano Prefecture), which it handles, is "an aged sake called old sake, and is popular because it is rare in Australia."
On the other hand, there was also a view that "Australian consumers prefer sake with a clear and easy-to-understand taste." Some say, "It is difficult to convey the dry taste that Japanese people like, and relatively sweet sake sells well," and "Yuzu and other fruity sake sell particularly well." Some important observations were also made.
Sake imports doubled in 10 years
Against the backdrop of the Japanese food boom and the diversification of alcoholic beverage preferences in recent years, the Australian sake market is expanding rapidly. According to Ministry of Finance trade statistics, the volume of sake exported from Japan to Australia was about 200,000 liters in 2010, but in 2020 it more than doubled to 525,000 liters, and in 2009, 747,000 liters, an increase of 42%. The amount of exports to Australia in 2021 was 730 million yen, an increase of 84% from 396 million yen in 2017. Australia is the 7th largest sake market in the world.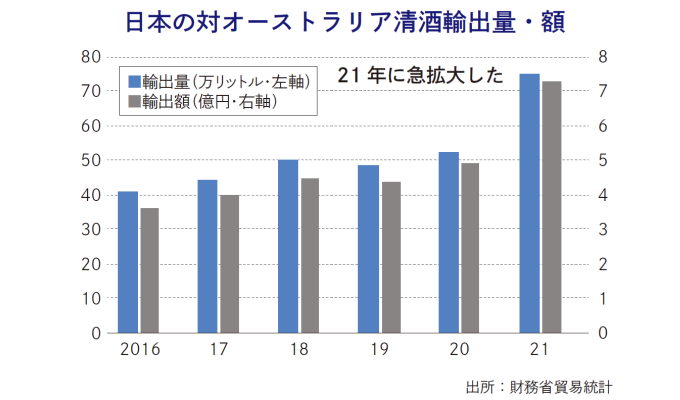 ---