What kind of sake brand is Akabu?赤武
Akabu, the supreme sake produced by the "6th generation"! Approaching the charm of the brewery that survived the earthquake
The Sanriku region of Iwate prefecture, where the ria coast creates a beautiful view and nurtures abundant seafood. Since ancient times, sake brewing by Nanbu Toji has been popular, and it is an area with many sake breweries such as "Otokoyama" in Kesennuma, "Suisen" in Rikuzentakata, and "Hamachidori" in Kamaishi.
This time, we would like to introduce "Akabu Sake Brewery", which has been brewing sake for over 100 years in Sanriku, and "Akabu", a new brand bearing its brewery name.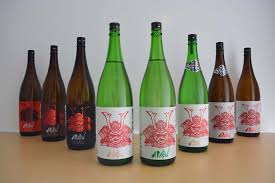 Contents
History of Iwate Sake Brewery "Akabu"
Damage and resurrection caused by the Great East Japan Earthquake
Young Brewer who supports Akabu
Inherited tradition "Hamamusume" "Akabu"
History of Iwate Sake Brewery "Akabu"
Akabu Sake Brewery, located in Otsuchi Town, Iwate Prefecture, is a sake brewery founded in 1896.
Akabu Sake Brewery's representative brand "Hamamusume" has long been loved by the locals. Currently, brewers of all ages and men are working together to brew unique sake, centered on Hidemine Furudate, the 5th generation kuramoto, and Ryunosuke, the 6th generation of Hidemine's eldest son.
"Hamamusume" is characterized by its soft and gorgeous aroma using sake rice "Ginginga" and "Yui no Kaori" from Iwate prefecture, and a well-balanced mouthpiece. In addition to sake, the dessert-like sweet liquor "Liquor Sweets" series, which uses ingredients from Iwate prefecture such as apples, mountain grapes, and tomatoes, is also popular.
Damage and resurrection caused by the Great East Japan Earthquake
In the Great East Japan Earthquake that occurred in March 2011, Otsuchi Town, where Akabu Sake Brewery is located, was severely damaged by the tsunami.
Mr. Hidemine thought that the sake brewery and the office would be closed due to the destruction, but he was encouraged by the voices of his sake brewers and fans who wanted to drink Hamamusume again, and decided to make Hamamusume again. ..
However, although the yeast necessary for sake brewing remained, it was difficult to rebuild the brewery, so we ask for cooperation to lend sake brewing equipment to several breweries in the prefecture. It seems that there were many breweries that were reluctant to let other brewers enter the brewery, so it was difficult to find a collaborator. "If we do it together," we started brewing sake in 2011.
In December 2011, nine months after the earthquake, we were able to safely deliver "Hamamusume" to the whole country. Even so, at that time, Mr. Hidemine had no intention of building a new brewery again, and he was thinking of renting an unused brewery to brew sake.
This is because it costs a huge amount of money to rebuild the warehouse.
Meanwhile, the Iwate Sake Brewery Association talked about financial assistance. As a result of the unity of the damaged warehouses, we were able to subsidize 75% of the construction cost from the government and borrow the rest, so we started rebuilding the warehouses.
After that, he continued to brew sake, and in the fall of 2013, two years and seven months after the earthquake, a new factory "Resurrection Brewery" was completed in Morioka City with the support of the national government and many people, and he is currently brewing sake here.
Young Brewer who supports Akabu
In 2014, his eldest son, Ryunosuke, who was studying brewing at Tokyo Agriculture University, returned to his hometown of Iwate and became Akabu Sake Brewery's Mori at the young age of 22. He is a talented liquor champion during the Tokyo Agriculture University era.
Not only that, Hidemine felt the taste of sake brewed at his training destination when he was a student, and left it to Ryunosuke to launch a new brand that has the second highest impact after Hamamusume.
The "Akabu" series, in which a dignified armor was designed, was completed in collaboration with two generations of parents and children.
The concept is "Sake that promotes cooking, sake that promotes conversation".
In the first year of sake brewing, a new brand launched by Mr. Ryunosuke, who was noted as the youngest Mori in Japan, Mr. Hidemine seems to have given a passing score, although there were still some issues to be solved.
"Akabu" in the first year is handled by about 15 stores that supported the challenge of this young Mori, and the number of dealers is gradually increasing from the following year onwards. And by repeating trial and error every year, the name steadily spread throughout the country.
In the Ginjo Sake category of the "2017 Iwate Prefecture New Sake Appraisal", which has entered its fourth year of sake brewing, "Akabu Junmai Daiginjo Yui no Kaori" won the first prize of the prefectural governor's award. bottom.
Inherited tradition "Hamamusume" "Akabu"
In this way, the tradition of "Hamamusume" is preserved, and "Akabu", who will be responsible for the future, was born and continues to evolve day by day.
By the way, "Hamamusume Junmai Daiginjo", which Ryunosuke joined in the making, also won the gold medal at the National New Sake Appraisal held in May 2016. Actually, it is said that the sake that is easy to win this gold medal is "Yamada Nishiki for sake rice, Kyokai No. 1801 for yeast, brewed alcohol added", but the product is "Yui no Kaori from Iwate prefecture. According to Giovanni's research on rice and yeast developed by Iwate Prefecture, brewed alcohol is not added to the sake. Of the breweries that won the gold medal, less than 10% use sake rice other than Yamada Nishiki. It's an episode that shows Ryunosuke's high sense of sake brewing.
One of the charms of "Hamamusume Junmai Daiginjo" is that it has a deep taste, a gorgeous aroma, a pleasant lingering finish, and the plump mouthfeel that you can enjoy when you drink it cold is very compatible with dishes such as fish and Japanese food. And "Akabu" is increasing various versions based on the desire to "make a brand that represents Japan".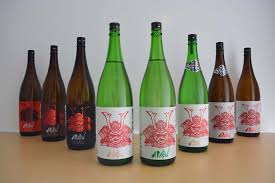 | | |
| --- | --- |
| Representative brand | akabu |
| Mail | akabu.inoue@gmail.com |
| About | We are making sake that evolves day by day, aiming for sake that will be inherited in the new era. |
| Address | 1-8-60 Kita-Iioka, Morioka-shi, Iwate |
| HP | http://www.akabu1.com/ |
| Tel | 019-681-8895 |
Brand: akabu
BrandItems:
---