What kind of sake brand is Houraisen?蓬莱泉
From limited sake to sake for women! Introducing Aichi's popular sake "蓬莱泉 Houraisen"!
In sake brands, sometimes difficult kanji are used, and it is "unreadable"? I have (laughs)
There are a few stocks that I couldn't read, but do you know how to read one of them, "Houraisen"?
、、、 answer is "蓬莱泉 Horaisen." Yeah. It's a cool name (laughs).This time, We would like to introduce and take a look at the charm of this Houraisen.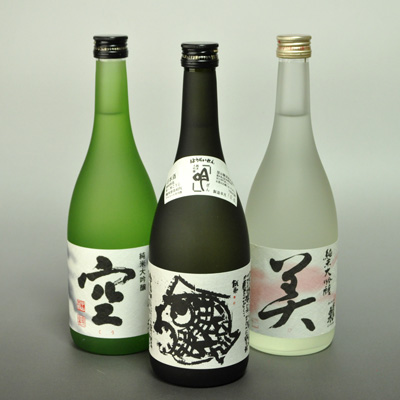 Contents
What is "Houraisen"?
What is "Sekiya Brewing"?
"Houraisen" series
What is "Houraisen"?
Horaisen is a brand known as the famous sake of Aichi Prefecture. It is a representative brand brewed by Sekiya Brewing, and when limited sake is also included, various types of Houraisen are on sale.
There are many things with gentle taste that are not too intense, and it is a brand that is recommend not only to men but also to women. Some of them are of the type that were made for women, such as "Houraisen Bi". The attitude of not being bound by the preconceived notions of Sekiya Brewing can be clearly felt from the taste of Houraisen, which has various types, and once you are addicted, there is fun that you can enjoy forever, It is the brand.
We accept custom-made sake as wedding drawers, and people who are actually addicted to the brand make their own original sake. Not only a page of daily dinner, but also a nostalgic drink that will accompany your life. That is the sake "Houraisen".
What is "Sekiya Brewing"?
Sekiya Brewery was founded in 1864 (the first year of Genji) in the town of Shigaraki, Aichi Prefecture. Since then, we have been brewing sake for more than 150 years in this naturally rich region. While inheriting traditions and techniques as a long-established brewery, we flexibly respond to the ever-evolving sake industry. While benefiting from innovative technology, we are also making sake that drinkers will enjoy.
In addition to the preparation, we also place importance on agriculture, which is inseparably related to sake, and Sekiya Brewing protects the agriculture of the region and pursues the richness of food that takes advantage of its characteristics.
Furthermore to sake such as representative brands "Houraisen" and "Meibou", the brewery also sells shochu and liqueurs. They protect the local community and deliver a variety of delicious liquors mainly to local people.
Sekiya Brewing's attitude of not being bound by the genre is very fresh, and in addition to alcohol but also food such as cakes and jule, we also sell tote bags and T-shirts. If you are interested, please take a look at the HP! smile
"Houraisen" series
蓬莱泉 特別純米酒 可 Houraisen Tokubetujunmai
A standard product that is said to be the No. 1 selling item in Houraisen. That is the "可 Beshi" of this special junmai sake.
The "Yumeyama Water" used as a raw material for koji is something that Sekiya Brewing himself is involved in developing. Its taste is a type of junmai sake that is easy and refreshing to drink. It is characterized by a lack of acidity, and although it has the umami taste of rice like pure rice, it is finished with a very light liquor quality in total. Because it is a refreshing incense, you can drink it smooth!
蓬莱泉 別撰 Houraisen Bessen
Like "Beshi", it is a product that you can feel the commitment of Sekiya Brewing, and it is sake with added alcohol distilled from our company's sake lees.
As a result, the taste is even better than the previous production, and it is finished with a deep taste that can be drunk forever with umami.
From the umami, you can feel the skill of the brewer who slowly and slowly took time with the bass and carefully brewed it. Boasting reasonable but reliable quality, this is one of Houraisen's boasts.
蓬莱泉 純米大吟醸 美 Houraisen Junmaiginjo Bi(beauty)
What we would women like to drink is Houraisen Junmai Daiginjo "Beauty". The elegant presence conveyed from the label is sure to be appreciated if it is a gift for women.
The contents are also feminine as expected, and the luscious taste of rice that spreads at the same time as the mellow mouthfeel gently penetrates the body. Slightly sweet without being too persistent.
In addition, the sour taste tightens the aftertaste, so it is a gem that is easy to drink that you can enjoy crisply. It goes especially well with simple dishes. Chill lightly in the refrigerator and enjoy.
蓬莱泉 純米大吟醸 空 Houraisen Junmaiginjo Ku(Sky)
The highest rank sake of Houraisen is this "Ku(sky)". Using 100% Yamada Nishiki, it is Junmai Daiginjo sake that is shipped after a one-year aging period.
A gem packed with rich and fruity ginjo incense and rich rice sweetness and umami. It is an elegant and easy-to-drink sake that will make you groan with Junmai Daiginjo.
The delicately arranged balance of flavours goes well with the pale green ribs. If you enjoy it with dishes that make use of the ingredients, you will be able to fully enjoy the umami of both sides.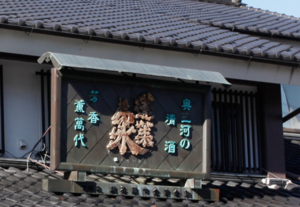 | | |
| --- | --- |
| Representative brand | houraisen |
| Mail | info@houraisen.co.jp |
| About | |
| Address | 22, Taguchi Aza Machiura, Shitara-cho, Kitashitara-gun, Aichi |
| HP | http://www.houraisen.co.jp/ |
| Tel | 0536-62-0505 |
Brand: houraisen
BrandItems: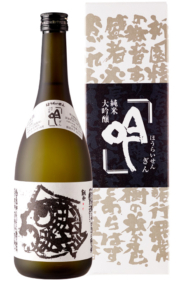 ---