What kind of sake brand is Sharaku?冩楽
Sake that received a gold medal for 3 consecutive years!! Approaching the charm of the famous sake "Sharaku" produced by Fukushima
Fukushima Prefecture is drawing attention in the sake industry. As such a famous sake of Fukushima, "Sharaku" is famous with its overwhelming ability.
If you like sake, this is the brand you should drink first. The elegant appearance and well-balanced flavor are perfect for gifts.
So, this time, we will approach the charm of such "Sharaku"!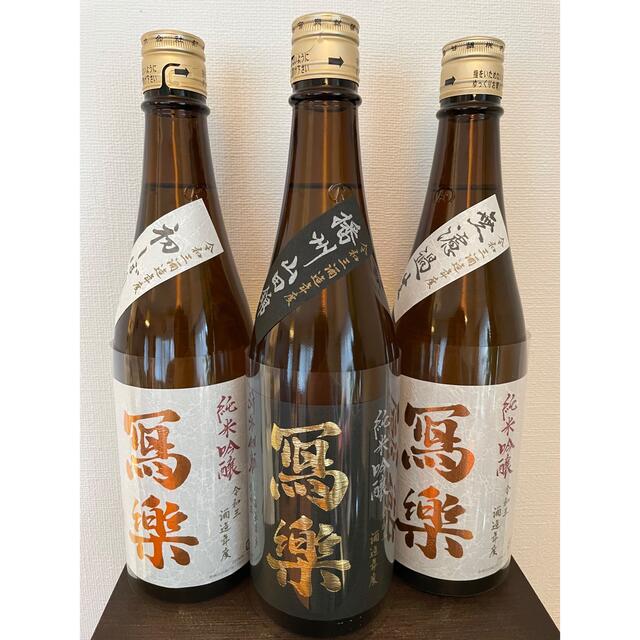 Contents
What is "Sharaku"?
What is "Miyaizumi Meijo"?
Summary
What is "Sharaku"?
First place in the gold medal by prefecture of the National New Sake Appraisal. "Sharaku" is a famous sake that has achieved this for the third consecutive year since 2013. It is brewed by "Miyaizumi Meijo" in Aizuwakamatsu City, Fukushima Prefecture, but originally it was Higashiyama Sake Brewery in the same town which now is closed, and from 2007, this brand "Sharaku" was taken over and brewed.
"Sharaku" is a famous sake of Fukushima with overwhelming quality, which is supported by the award at the above-mentioned competition. The main features are an elegant and gorgeous scent, a strong and firm taste with the umami of rice.
The possibility of sake pursued by "Yoshihiro Miyamori", who has inherited the sake brewery from a system engineer. It's a versatile sake type that embodies the history of sake that has been enjoyed with meals, so it will be a perfect companion to your daily meals!
By the way, in addition to the year-round "Sharaku", there is also a "Limited sale of Sharaku" from January to December. You can enjoy it as the seasons change throughout the year!
What is "Miyaizumi Meijo"?
"Miyaizumi Meijo" is a brewery located in Aizuwakamatsu City, Fukushima Prefecture. In addition to sake, they also manufacture authentic shochu. It is young in the Japanese sake brewery and has a history of about 60 years. To put it the other way around, it can be called the ability storehouse, which is gaining popularity not because of its history but because of its reliable technical capabilities.
Representative brands are "Sharaku", "Aizu Miyaizumi", and "Genbu".
All brands are particular about the rice used, and if you divide it roughly, sake brewing is done with rice from "Aizu / Fukushima prefecture" or "special production area outside the prefecture".
Aizu is a land where the cold is severe in winter and the heat is severe in summer, and the coldness prevents the interference of sake brewing by germs. In addition, the temperature is about 100 days a year when the temperature is 25 degrees Celsius or higher, and the heat from summer to autumn adds depth to the aging of sake.
"Miyaizumi Meijo" continues to produce sake with commitment, technique, and passion in the harsh and blessed nature.
Summary
Although "Miyaizumi Meijo" has a short history, the ability of the representative brand "Shaku" is obvious from the award history at the competition.
We couldn't cover all of them this time, but there are various types of "Sharaku" including seasonal products.
By all means, please compare each "Sharaku" and find the one you like!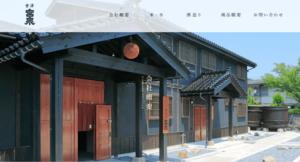 | | |
| --- | --- |
| Representative brand | sharaku |
| Mail | |
| About | |
| Address | 8-7 Toei-cho, Aizuwakamatsu City, Fukushima |
| HP | http://www.miyaizumi.co.jp/ |
| Tel | 0242-27-0031 |
Brand: sharaku
BrandItems: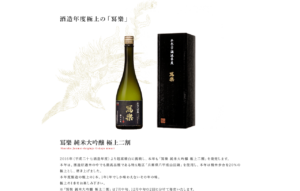 ---