What kind of sake brand is Tengu Mai?天狗舞
A must-see for 山廃 Yama Hai lovers! Get closer to the charm of the sake "Tengu Mai" brewed by Ishikawa's long-established brewery!
If you are a sake connoisseur, you should know about the "Yama Hai Preparation sake".
Have you ever encountered delicious Yama Hai Preparation sake?
This time, we would like to introduce "Tengu Mai", a famous sake from Ishikawa that is delicious to drink. We would like to approach the secret of its taste, which is recognized in international competitions.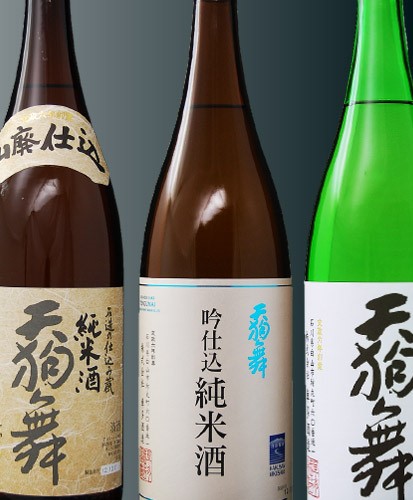 Contents
What is "Tengu Mai"?
What is "Shata Shuzo"?
"Tengu Mai" series
What is "Tengu Mai"?
"Tengu Mai" is a representative sake of Ishikawa prefecture. It can be called a famous sake that boasts a spectacular award-winning history which has been highly evaluated around the world.
They are particular about it being hand-made, and it is brewed in a traditional technique that is crafted by skilled brewers. Most of the Tengu dances are prepared traditionally abandoned in the sacred mountain. Therefore, it is known as "Dance of the demon".
In addition, regular Tengu Mai products are aged in a brewery before being shipped in bottles. As a result, the Tengu Mai's rich golden color will surprise you, creating a deep taste that can be seen from the natural color of sake.
Fond of Yama Hai and wanting to taste it. This bottle is perfect for such people and is filled with the history of sake and the thoughts of the brewers.
What is "Shata Shuzo"?
Founded in 1823 (6th year of Bunsei). A long-established storehouse, Shata Shuzo, which boasts a history of nearly 200 years in Hakusan City, Ishikawa Prefecture. It is said that sake is manufactured in the spirit of Japanese sake, which has the two meanings of "Wa brews good sake" and "Good sake brews Japanese" while making the best use of Noto-toji handcrafted culture.
We continue to brew gems filled with the spring water and the rich nature of Mt. Hakusan.
In addition to the representative brand "Tengu Mai", it also manufactures sake "Gorin", shochu and liqueur. It is a brewery loved by the locals that serves a variety of sake in Ishikawa.
"Tengu Mai" series
天狗舞 山廃仕込 純米酒 Mai Yama Hai Preparation Junmai Sake
IWC (International Wine Challenge) 2011 "SAKE Junmai Sake Category" Gold Award. IWC2012 << SAKE Junmai Sake Category >> Bronze Award.
IWSC (International Wine & Spirits Competition) 2013 << Highest Award in the Mountain Waste Sake Category >> Best of Class Award.
It is a signboard product of Tengu Mai, which boasts a spectacular award-winning history.
It has a taste like liquor, and it has a well-balanced combination of rich flavor, acidity, bitterness, and pungent taste.
Despite its reasonable price, this one is full of the charm of Yama Hai. This sake has an outstanding degree of perfection and is recommended for those who are familiar with sake and those who are new to drinking Yama Hai.
天狗舞 純米大吟醸50 Mai Junmai Daiginjo 50
Chilled to cold sake using rice suitable for sake brewing such as Yamada Nishiki is recommended.
Among the tengu dances, it is characterized by a relatively light type of taste with a suppressed degree of aging. The light taste and the pleasant sharpness produced by the acidity will moisturize your body. The gentle aroma that drifts naturally does not interfere with your meal. It also has outstanding performance as a sake during meals.
So please give it a try!
天狗舞 山廃純米大吟醸 Mai Yama Hai Preparation Junmai Daiginjo
This is Junmai Daiginjo Sake, which is abandoned in the mountains. This is a special bottle brewed by Tengu Mai's original Yama Hai sake mother brewing.
100% of the highest ranked Hyogo prefecture special A Yamada Nishiki is used for rice. That is why the richness that is born is finished in a balance that is delicious and will not get tired of drinking forever.
A Yama Hai Junmai Daiginjo sake that goes well with Japanese food in general. If you open the stopper, you will be invited to a higher-grade meal.
天狗舞 古古酒純米大吟醸 Mai Ko Ko Shu Junmai Daiginjo
A long-term storage sake of Junmai Daiginjo that has been carefully brewed. It is a gem of the highest rank of Tengu Mai, with attention to detail.
The good aroma that wraps the drinker can be said to be a long-term aged sake. You can feel the soul of the maker in this sake with the depth of taste that soaks into your body!
If you are addicted to Tengu Mai, this is the one you should definitely drink. Please check the taste that makes sake connoisseurs groan with your tongue.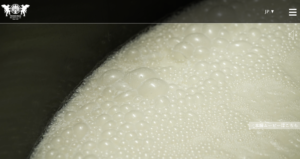 | | |
| --- | --- |
| Representative brand | tengumai |
| Mail | shata@tengumai.co.jp |
| About | |
| Address | 60-1, Bomaru-cho, Hakusan City, Ishikawa |
| HP | http://www.tengumai.co.jp/ |
| Tel | 076-275-1165 |
Brand: tengumai
BrandItems: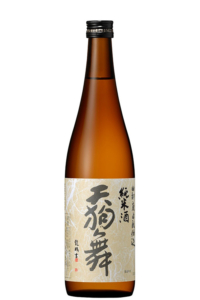 ---