What kind of sake brand is Hakurakusei? 伯楽星
The ultimate sake that goes well with your meal! Approaching the charm of Miyagi's famous sake "Hakurakusei"
This time, we will thoroughly explain the charm of Miyagi Prefecture's sake "Hakurakusei"!
This sake is recommended for "people who like to eat". In other words, it's sake that we want to recommend to almost everyone (laughs).
Because "Hakurakusei" is the ultimate sake that is sung during meals.
Sake has long been popular as long as it can be enjoyed with food. Among them, "Hakurakusei" was named the ultimate.
 Curious to know what kind of person brewed it and with what kind of feelings.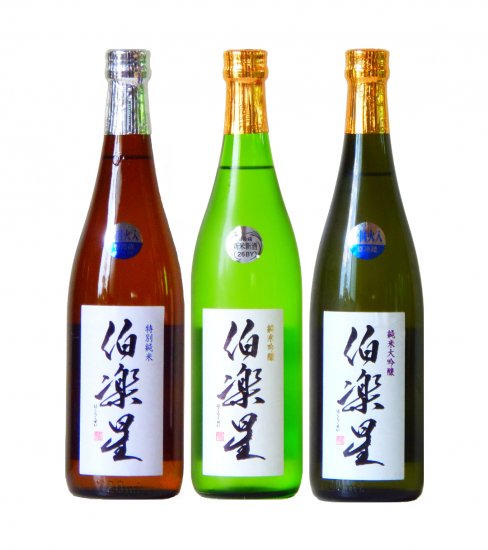 Contents
What is "Hakurakusei"?
What is "Niizawa Brewery" that brews "Hakurakusei"?
Further evolved Niizawa Sake Brewery
Only selected liquor stores can sell "Hakurakusei"
What is "Hakurakusei"?
"Hakurakusei" is a sake brand of "Niizawa Brewery", which was born in 2002 (Heisei 14).
Mr. Iwao Niizawa was born at the same time as Mr. Iwao Niizawa was appointed as the youngest Mori in Miyagi prefecture.
Mr. Niizawa has this unique talent that led him to win the sake championship when he was 20 years old while attending Tokyo Agriculture University. He brewed "Hakurakusei" with the aim of becoming the ultimate in-meal sake.
"Hakurakusei" is said to be shipped in a slightly younger state, considering the region and season in which it will be shipped, so that the taste will reach its peak when it is opened. With a fine-tuned management system, it maintains the ideal quality of sake!
The characteristic of "Hakurakusei" is a sense of balance that demands no impact and never wearies of drinking while quietly snuggling up to food. Therefore, it has outstanding potential as an in-meal liquor that enhances the flavor of food without disturbing it.
This characteristic is the reason why it is called the ultimate in-meal sake.
In 2009, "Hakurakusei Junmai Daiginjo" was adopted as the first class of Japan Airlines international flights.
In 2010 and 2014, it was selected as an official sake of the FIFA World Cup, and in 2015, "Hakurakusei Special Junmai" was awarded three stars in the special feature of sake Michelin in the magazine "PEN".
Furthermore, in "Sake Competition", it is a talented sake with many achievements, such as winning 6th place in both Junmai Sake category and Junmai Ginjo category, and 6th place in Junmai Ginjo category in 2018.
What is "Niizawa Brewery" that brews "Hakurakusei"?
"Niizawa Brewery" is a long-established storehouse that has been in Osaki City, Miyagi Prefecture for 140 years since it was founded in 1873 (Meiji 6).
However, due to the impact of the 2011 off the Pacific coast of Tohoku Earthquake that occurred on March 11, 2011, the warehouse was completely destroyed. The historic sake brewery with beautiful red roof tiles had collapsed..
However, "Niizawa Brewery" doesn't end up for nothing. While suffering from the disaster, he dared to brew sake while paying close attention. A rapid increase in demand due to the Tohoku sake support boom, while the sake in each brewery in the affected area was out of stock, they achieved the feat of never running out of stock.
After that, it was decided to relocate and rebuild the warehouse. Only eight months after the earthquake, thry relocated to a new storehouse and resumed production in Kawasaki-cho, Murata-gun, at the foot of Mt. Zao on the prefectural border with Yamagata Prefecture.
Furthermore, in 2013 (Heisei 25), the head office and store were rebuilt in Sanbongi, where the old warehouse was located. About two and a half years after the great earthquake, it was completely revived.
Looking back at that time, President Niizawa said, "I feel that I have made the most powerful decision among several options. I was very nervous and prepared." Source: Miyagi sake
Niizawa Sake Brewery, who made a big decision, not only keeps the tradition, but also builds a more advanced sake brewery.
Further evolved Niizawa Sake Brewery
After the move, Niizawa Sake Brewery has put particular effort into improving the facilities.
For example, the introduction of a kettle that can adjust the temperature in increments of 0.1 ° C.
The rice steamed under strict temperature control gives off a sweet scent that is hot to the core even though it is dry.
Jiuqu made from rice like this is surprisingly light and elastic.
It is said that Hakurakusei, which is made from koji with higher quality than ever before, has a cleaner taste and a stronger core.
In addition, the state-of-the-art in-house rice milling machine has dramatically improved rice milling technology.
Not only has Hakurakusei been made of better quality, but we have also succeeded in developing new products such as "Reverberation Super 9" that has been polished to a rice polishing rate of 9%.
"Niizawa Brewery" has been reborn as one of the best modern sake breweries in Japan.
With more thorough quality control and shipping control than ever before, further improvement in sake quality and new challenges are being made.
Only selected liquor stores can sell "Hakurakusei"
Hakurakusei is shipped in the best condition after thorough quality control so that the taste will reach its peak when it is opened.
In order to prevent the quality from deteriorating during sales at liquor stores, we only wholesale to contract stores that have a good storage method and can manage refrigeration.
Also, it is said that all the items that are not in good condition and Hakurakusei that has been shipped for 3 months are collected back.
Niizawa brewery that does not neglect thorough management even after leaving the brewery.
This attitude supports the deliciousness and quality of Hakurakusei. 
| | |
| --- | --- |
| Representative brand | hakurakusei |
| Mail | |
| About | |
| Address | 63 Aza Kitamachi, Sambongi, Osaki City, Miyagi |
| HP | |
| Tel | 0229-52-3002 |
Brand: hakurakusei
BrandItems: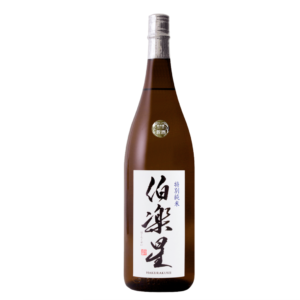 ---