What kind of sake brand is Aizu Homare?会津ほまれ
Presented to the leaders of each country! Approaching the charm of "Aizu Homare" the famous sake brewed in Kitakata's famous water
Speaking of Aizu, there are many delicious sakes.
We especially like Aizu sake among Japanese sake! we think there are many people who say that.
Introducing this time is "Aizu Homare", a sake from Kitakata City, Fukushima Prefecture. What kind of liquor is it?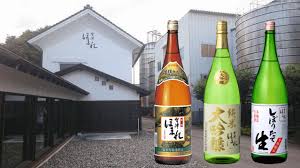 Contents
What kind of liquor is Aizu Homare?
About Homare Shuzo Co., Ltd.
What kind of liquor is Aizu Homare?
Do you know the IWC (International Wine Challenge), the world's largest international wine show?
IWC is a prestigious competition held every year in London. Since 2007, the SAKE division has been established to examine not only wine but also sake. "Aizu Homare Banshu Yamada Nishiki Junmai Daiginjo Sake" exhibited by Homare Shuzo won the highest award in the sake category of IWC 2015. It seems that this sake was also given to Prime Minister Abe.
The taste of Tsuhomare is a liquor that leaves a lasting impression after drinking. Although it is sharp, you can enjoy the taste that the sake brewery calls the "pushing taste" that will be pumped up later.
The name "Aizu Homare" was given by the founder Kosaku Karahashi. In order to make the name of Aizu Sake known to the Kanto region, it was named "Aizu", and at that same time the cigarette "Homare" was famous. As the name suggests, it is deeply emotional that the name has passed not only in Japan but also abroad.
◆ Uses Kitakata water
Important water that can be said to be the life of sake. All products of Homare Shuzo, including Aizu Homare, are prepared with "Kitakata Meisui", which is spring water of Mt. Iide. The feature of this water is that it is super soft. It is a water that is very gentle on the palate and has a sweet taste. In sake brewing using soft water, fermentation proceeds slowly, and the finished sake tends to have a light, smooth and refreshing taste.
The taste of Aizu Homare may be largely due to the water in Kitakata.
◆"会津 Aizu 杜氏 Toji" technique
"杜氏 Toji" is the supervisor of the brewer who brews sake, and by extension, the chief executive officer of sake brewing. The group of brewers led by Toji is called brewer group. This group of Toji exists all over the country, and one of them is Aizu Toji.
Toji of Homare Shuzo is Mr. Ichiro Nakajima of Aizu Toji. A veteran who has been in charge of sake brewing in Aizu Homare since 2000, he has won the Gold Award nine times and the Fukushima Governor's Award twice at the National New Sake Appraisal.
"Sake is a living thing," says Nakajima. Sake brewing requires immediate response to what is needed, observation, insight, and determination to see what is needed for that purpose.
Aizu Homare has been brewed by the experience and skills of this veteran Aizu Toji.
About Homare Shuzo Co., Ltd.
In 1918 (Taisho 7), the Karahashi family, who originally ran a rice wholesaler, took over the business of a brewery that was also a wholesaler, and "Kano Sake Brewery Co., Ltd." was born. After that, the business was expanded repeatedly, and the company name was changed to Karahashi Sake Brewery, a joint-stock company, and Homare Sake Brewery Co., Ltd. in August 1945, and it is now one of the leading breweries in Tohoku.
Hiroyuki Karahashi, who replaced him in 2011 and became the fourth generation, says that the reason why he was able to increase the shipment volume so far was to aggressively expand the sales channel outside the prefecture. It seems that the name "Aizu Homare" also played a role in getting people to know that it is Aizu sake outside the prefecture.
Hiroyuki made various reforms and devised a liquor using strawberries and yuzu (citrus fruit that resembles grapefruit) in product development. This liquor is a product that searches for raw materials by itself and decides the formulation in the laboratory, and it is said that it is also popular overseas. In addition, it seems that the "Karahashi" series for local sake specialty stores is being raised to become a brand that will play a role in the future brewery.
"Homare Shuzo" ​​has a long history and is attracted by the president who blows a new breeze. We're looking forward to seeing what kind of delicious sake will be produced in the future.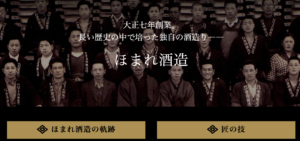 | | |
| --- | --- |
| Representative brand | aizuhomare |
| Mail | info@aizuhomare.jp |
| About | |
| Address | 2706 Tokiwa-machi, Matsuyama-cho Muramatsu, Kitakata City, Fukushima |
| HP | http://www.aizuhomare.jp/ |
| Tel | |
Brand: aizuhomare
BrandItems: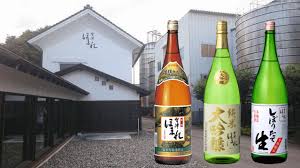 ---