What kind of sake brand is Isojiman? 磯自慢
Sake that "world-class star" also loves to drink! ?? Explaining the charm of Shizuoka's local sake IsojimanJiman

What do you think of when you say "Bay Pride" in English?
It sounds like an American football team name, but it's actually a "nickname for sake." The sake is Shizuoka's local sake Isojiman
This time, we will introduce the charm of the sake Isojiman, which is loved by VIPs around the world!
Contents
What is Iso jiman?
Isojiman brewery, Isojiman sake brewery
Surprisingly? The secret of Isojiman to brew beautiful sake in Shizuoka
Too great feat of Isojiman
How to get Isojiman
Isojiman product list
What is Isojiman?
Isojiman is a sake brewed by Isojiman Sake Brewery, which has a brewery in Yaizu City, Shizuoka Prefecture.
Isojiman Sake Brewery's sake is characterized by its fruity and natural aroma like peaches, melons and bananas, and its deep taste with little acidity. The flavorful taste of Isojiman is the reason why it is famous not only as a local sake in Shizuoka but also as a representative sake of Japan.
What is the taste of Isojiman?
Isojiman is a sake that has built the "Shizuoka-type Ginjo Sake" with its elegant fruity aroma, transparent sweetness, and gentle acidity.
The characteristic of Isojiman is its refreshing ginjo aroma with no dullness, soft sweetness, and moderate acidity.
Each name has an elegant and fresh ginjo aroma to the throat, that can be a sake enjoyed by everyone during meals.
It seems that the taste gently wraps the food and gently rinses it off is popular.
French, Italian, Japanese … Excellent compatibility with any dish.
Speaking of force, it is a sake produced in Yaizu, a city famous for fishing, so why not try it with fresh fish?
Isojiman brewery, Isojiman sake brewery
Isojiman Sake Brewery is a brewery with a brewery in Yaizu City, Shizuoka Prefecture. it was founded in the first year of Tenpo (1830) and is a long-established sake brewery. Faced with a decline in sake consumption during the bubble era, Iso Boast Sake Brewery focused on making high-quality sake and changed its management policy.
In fact, they started brewing Daiginjo in 1957, and have been brewing Junmai Ginjo since the brewing year of 1983.
Furthermore, Sanmasu Sake has been abolished since the year 1978.
Sanmasu Sake is a sake that was produced after World War II.
Due to a serious shortage of rice, this sake was made by adding brewed alcohol, which is about twice as much as the alcohol produced from rice, and as a result, it was inflated three times as much. It wasn't meant to be delicious, it was just sake to get drunk.
By the way, due to the revision of the law, it is no longer possible to produce triple brewed sake.
In this way, we were among the first to work on Daiginjo and Junmai Ginjo, and by abolishing the poor quality Sanmasu sake, they focused on "high quality sake brewing."
Even today, the DNA that aims to make this high-quality sake has been passed down. Although it is a long-established kuramoto founded in the first year of Tenpo, it is a stainless steel kuramoto.
By using stainless steel, it is said that the growth of germs is suppressed and the cleanliness is maintained.
In addition, we are thoroughly committed to raw materials and quality, such as Yamada Nishiki in Special Area A and yeast from Shizuoka.
Isojiman sake brewing that not only sticks to raw materials but also thoroughly hygiene and quality control.
This sincere appearance for sake brewing will grow Isojiman into sake that is loved by the world. Based on the idea that the regular sake that colors the evening drinks must be delicious, they are making sake without compromise.
Surprisingly? The secret of Isojiman to brew beautiful sake in Shizuoka
Speaking of areas where sake brewing is thriving, the thought of Nada and Niigata, which are rice fields, and Akita and Hokuriku, which are cold regions.
What is the secret to brewing delicious sake like Isojiman in Shizuoka, which has a warm climate, not just the outstanding rice?
Pure water
Shizuoka Prefecture, with Mt. Fuji and the Southern Alps in the background, is famous for its high water quality. The water source of Yaizu City, Shizuoka Prefecture, where Isojiman sake brewery is located, comes from the Southern Alps Mountain Range. The soft water that flows from Southern Alpur is used for the brewing water of Isojiman.
Thorough quality control with the brewery itself as a refrigerator
The walls of Iso Boasting Sake Brewery are all covered with stainless steel and are fully air-conditioned. With this equipment, you can brew sake in an environment like in a refrigerator. Even in the warm climate of Shizuoka, you can brew delicious sake that is like the Isojiman.
Introduction of "terroir"
Do you know the word "terroir"?
Since 2010, Isojiman Sake Brewery has strictly designated three rice fields in Akizu, Tojo-cho, Hyogo Prefecture as designated production areas, and brews sake using only sake rice harvested there.
They are proud to introduce the designation of production area (terroir), which is popular in the world of wine, to sake, such as "Romanée-Conti is the Burgundy region of France".
By designating the production area, Isojiman not only guarantees stable and good quality, but also protects rice farmers.
Feat of Isojiman
Now called "Iso-sama", sake is loved by local Shizuoka and sake lovers all over the country.
There is such a great achievement!
It was adopted for the toast sake of the Toyako Summit! At the summit of the seven advanced countries, it is always talked about which liquor will be selected for the toast liquor that the leaders of each country will enjoy. Isojiman was adopted for toast sake at the 2008 Toyako Summit and became famous.
At the 2016 Ise-Shima Summit, which is new to my memory, Isojiman was once again selected as a toast liquor. At the pre-summit meeting of diplomats from each country, Isojiman was performed, which shows that Isojiman is a sake that is loved by VIPs around the world.
Ichiro is also drinking! ??
Iso's proud brand "Iso Boast Nakatori Junmai Daiginjo 35", which was adopted for toast sake at the Toyako Summit, is a limited sake that is distributed only 1000 bottles a year.
Each "Isojiman Nakatori Junmai Daiginjo 35" has a serial number, and the 0051 "Isojiman Nakatori Junmai Daiginjo 35" is given to Ichiro every year. 
Also known as "Bay Pride", it is very popular overseas! Isojiman , which was selected as a toast liquor at the summit that attracts attention from all over the world, and became well known in the world.
Nicknames overseas are "Bay Pride" and "seashore pride". Sake for export is also sold by Isojiman Sake Brewery. Many foreigners are drinking Isojiman on SNS. From here as well, you can see that it has a good reputation overseas.
How to get Isojiman
Since Isojiman was adopted as a toast sake at the Toyako Summit, it has become a popular sake, and Isojiman is now known as a hard-to-find sake.
It seems that the liquor stores in Shizuoka, where Iso Boasting Sake Brewery is located, often place Iso Boasting, but in other areas it may be difficult to find Iso Boasting.
It is listed as http://www.isojiman-sake.jp/agent on the Isojiman Sake Brewery website, so please check this out.
Brand: isojiman
BrandItems: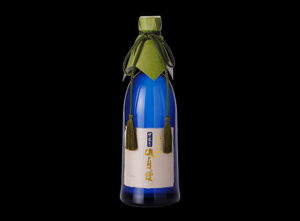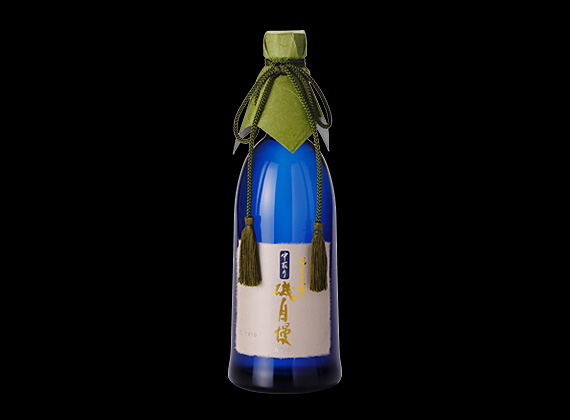 ---