What kind of sake brand is Kaga Tobi? 加賀鳶
Discerning sake created by the history from the Edo period! The charm of Ishikawa's famous sake "Kaga Tobi"
"Kaga Tobi" is a sake brewed by a historic large sake brewery in Ishikawa prefecture. Stable quality is popular not only in Ishikawa but all over Japan.
The clean, sake-like label is also popular. It is a brand recommended for everyone, it has the umami flavor that will satisfy sake connoisseurs and is easy to drink even for beginners of sake.
This time, we will introduce "Kaga Tobi", which is a perfect gift for men and women of all ages.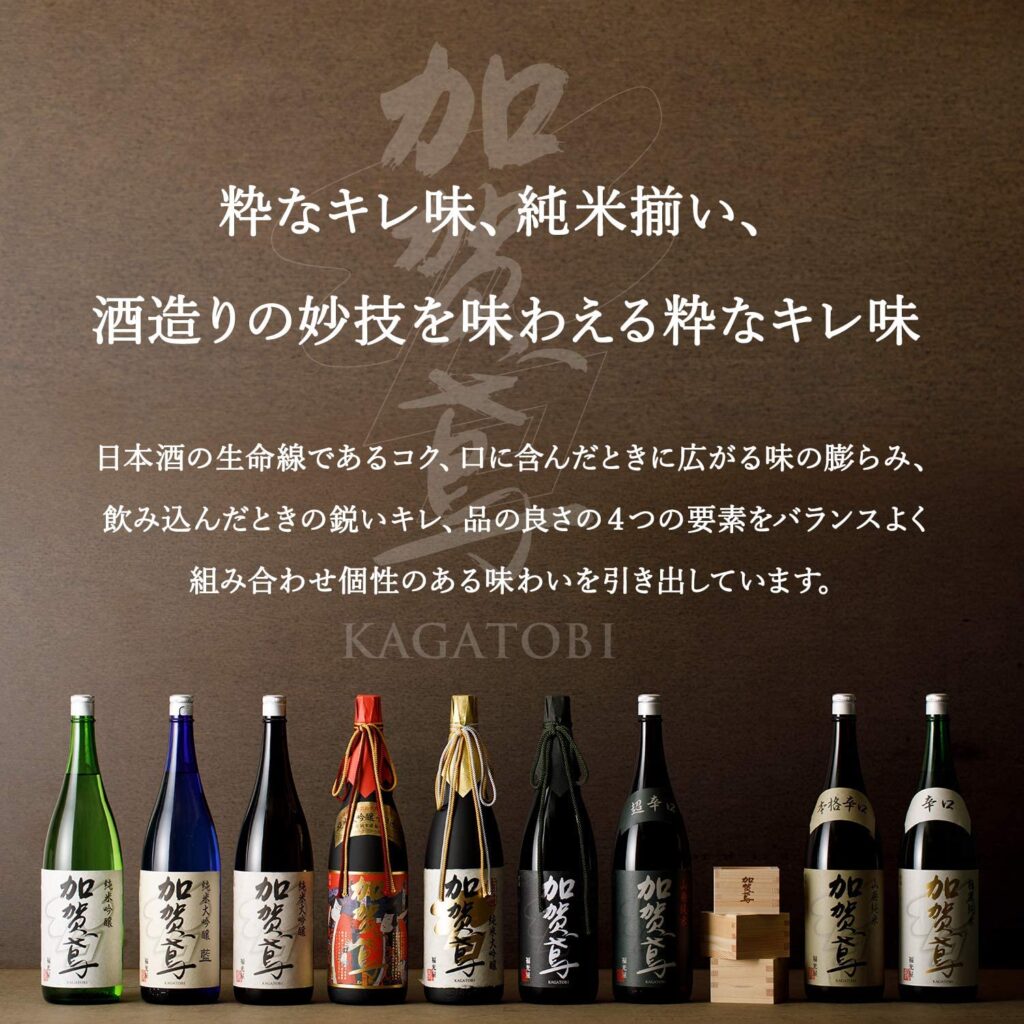 Contents
What is "Kaga Tobi"?
What is "Fukumitsuya"?
"Kaga Tobi" series
What is "Kaga Tobi"?
"Kaga Tobi", which was created with the concept of "chic", is a sake filled with "chic" that can only be produced by a kuramoto with a long history.
The origin of the brand is "Kaga Tobi", a daimyo fire extinguisher from the Edo period. You can feel the "chic" of the fire extinguisher in the dry taste that has both umami and sharpness.
"Yamada Nishiki", "Kinmon Nishiki" and "Gohyakumangoku" are used for sake rice. They make use of the special rice in brewing that brings out the individuality of each. Next is the introduction of "Fukumitsuya" that creates such "Kaga Tobi".
What is "Fukumitsuya"?
Founded in 1625 (Kanei 2nd year). "Fukumitsuya" has a warehouse in Kanazawa City, Ishikawa Prefecture. As a long-established brewery with a history of more than 390 years and a large sake brewery in units of Mangoku, it is loved by locals and people all over Japan.
Manufactures sake with a focus on "quality sake brewing rather than quantity". From the 1990s, we will introduce representative brands such as "Kagatobi", "Black belt", "Momotosei", "Mizuhide", "Kazeyomizuyotoyo", and "Beginner".
In 2001, it became a brewery that was particular about brewing pure rice sake without adding brewed alcohol to sake, and was reborn as Japan's first pure rice brewery in Mangoku units.
Currently, they make full use of sake brewing technology to manufacture the natural cosmetics "Aminorice" series, as well as Jiuqu amazake, seasonings, and sweets. The production of products that uses the tradition of sake is drawing a lot of attention.
"Kaga Tobi" series
・Kaga Tobi is extremely a cold pure dry rice.
The "Kaga Tobi" standard. It is a pure dry rice that uses Yamada Nishiki and Gohyakumangoku for rice and set off with a low-temperature for fermentation.
This sake has a refreshing impression, and the moderate taste and acidity of rice gently stimulates in the mouth and disappears quickly. Not to mention the deliciousness of the cold, it is recommended because the richness of "Kaga Tobi Gokukan Junmai Dry" defined to be strengthened and you will be immersed in a pleasant lingering finish.
・Kaga Tobi Junmai Junmai Sake
100% contract-grown rice and rice suitable for sake brewing are used. It is a carefully finished pure rice sake. It is the work of sourness that is contained in a well-balanced manner that achieves both umami and sharpness. It is one of the tastes that you can drink refreshingly.
This good balance makes full use of it as a sake during meals. It is a sake that you can enjoy various dishes such as sashimi, and enjoy the taste of ingredients as they are, to stewed dishes with strong seasoning, and excellent pairing.
・Kaga Tobi Junmai Daiginjo Best Raw Sake
100% of contract grown "Yamada Nishiki" is used. It is a raw sake type "Junmai Daiginjo sake".
The gorgeous and fruity aroma is unique to Daiginjo. Since it is a raw sake, the taste of the carefully selected rice is directly transmitted.
The brewer's skill can be taste in the mouth, which is light and sharp while the flavor spreads. This is a gem recommended for sake lovers.
Brand: kagatobi
BrandItems: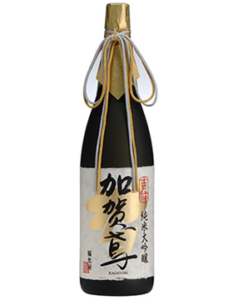 ---