What kind of drink is the sake of the brand MutsuHassen? 陸奥八仙
Ability group to win many awards! What is the charm of Aomori's famous sake "Mutsu Hassen"?
Aomori Prefecture, the northernmost tip of Honshu. It is a land rich in nature with the Tsugaru Plain, Southern Plain, and Tsugaru Straits. For that reason, agricultural products such as apples are a very delicious in the place.
"Mutsu Hassen" introduced this time is a sake made by taking advantage of the rich nature of Aomori prefecture.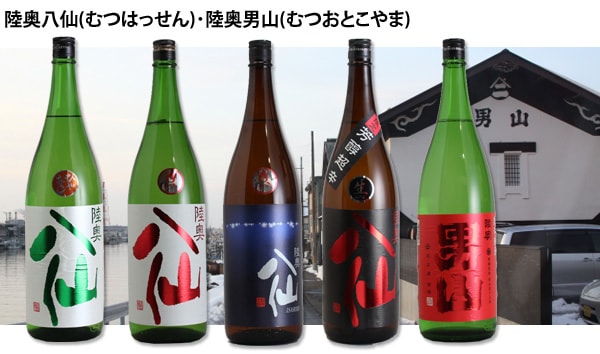 Contents
Aomori Prefecture Hachinohe Sake "Mutsu Hassen"
Kura of Hachinohe Sake Brewery Co., Ltd.
Hachinohe Sake Brewery's activity "Ganja Natural Sake Club"
Aomori Prefecture Hachinohe Sake "Mutsu Hassen"
"Mutsu Hassen" is a sake produced by Hachinohe Sake Brewery Co., Ltd. The history of this brewery is very old, and the sake brewing first began in 1775. It seems that it was in the Edo period.
After that, it was run as a limited liability company with "Hachinohe Sake Co., Ltd." for a while, but now it is independent and the 8th generation Shozaburo Komai has taken over the brewery.
◆ Mutsu Hassen brewed water and sake rice
The water used for brewing is side water depth, which is treated as a famous water in the Hachinohe, Kanizawa area. The denseness is medium soft water, which is very soft and palatable. By the way, at the water source, they hold a "Kanizawa Walk" once a year around this side water, and you can experience the water quality together with the rich nature of the surrounding area.
They also use the rice produced in Aomori prefecture for sake rice and yeast. It is a sake made with a local orientation.
◆ The taste of Mutsu Hassen
As it is said to be "Nada's men's sake, Fushimi's women's sake", it is generally said that sake made from soft water is sweet. The taste of Rikuoku Hachisen is no exception, and it is a rather sweet sake. However, it is not sweet at all, and it has smoothness and freshness, so it is a dish that can be recommended for those who usually like dry sake.
It's a little sweet, therefore it goes well with something with a slightly strong taste, such as boiled fish.
Kura of Hachinohe Sake Brewery Co., Ltd.
Hachinohe Sake Brewery brews such Mutsu Hassen. Since it has a long history, the warehouse built in the Taisho era is used as it is, and some of them have been designated as "Tangible Cultural Properties Registered by the Agency for Cultural Affairs". What is particularly distinctive is that the building incorporates Western-style construction, even though it was built nearly 100 years ago. For example, Scottish steel frames are used for brick warehouses.
In addition to the warehouse, the main building has a long history. This building is made of wood and looks like a townhouse that appears in historical drama.
Hachinohe Sake Brewery's activity "Ganja Natural Sake Club"
Although it is such a historical building, they also accept tours so that you can see the brewing site and process. There is a charge (500 yen), but you can enjoy the tour while tasting sake.
Hachinohe Sake Brewery sponsors an activity called "Ganja Natural Sake Club". If you join this club, you can experience Hachinohe's agriculture and get an original sake made from the rice grown at that time!
After planting rice in May, weeding, harvesting, and bottling sake will be a generous activity in February of the following year, but it can be said that it is an unbearable campaign for Mutsu Hassen fans.
| | |
| --- | --- |
| Representative brand | mutsuhassen |
| Mail | info@mutsu8000.com |
| About | |
| Address | 9 Aza Honmachi, Minatomachi, Hachinohe City, Aomori |
| HP | http://www.mutsu8000.com/ |
| Tel | 0178-33-1171 |
Brand: mutsuhassen
BrandItems: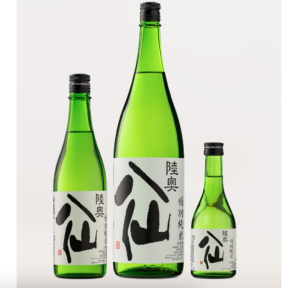 ---