What kind of sake is Genbu?川中島 幻舞
Sake brewed by Female Toji! Approaching the charm of "Kawanakajima Genbu.
Long time ago, sake breweries were considered a sanctuary, and women were shunned from entering the brewery!
Perhaps because of that remnant, the number of female Toji is still considerably smaller than that of males.
Even people who are not accustomed to Japanese sake are very easy to drink, and if you include it in your mouth, a gorgeous aroma like fruit spreads, and a refreshing sour taste rushes through your mouth. You will also be able to feel the traditional umami and plump taste unique to sake.
In addition, there are many reviews that allow you to enjoy the change of taste, so it may be a good idea to let it seep according to your own taste.
This time, we like to introduce the famous sake "Kawanakajima Genbu" produced by such a few female forests.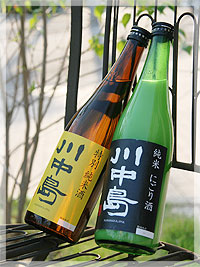 Contents
What is "Kawanakajima Genbu"?
Who is Toji Mariko Chino?
Three reasons why "Kawanakajima Genbu" is so popular
Summary
What is "Kawanakajima Genbu"?
Sake brewed by the oldest kuramoto in Nagano prefecture
酒千蔵野 Shusenkurano Co., Ltd., which brews Kawanakajima Genbu, was founded in 1540. It is the oldest sake brewery in Nagano prefecture.
It is said that Shingen Takeda(The Tiger of kai) drank Chino's sake in the,Battle of Kawanakajima where Shingen Takeda and Kenshin Uesugi fought in the sake brewery with the seventh longest history in Japan(1555 to 1564 between the Sai river and Chikuma river) located in the present Nagano prefectuere.
The taste of "Kawanakajima Genbu"
Kawanakajima Genbu has a brilliant award history, such as receiving a gold medal at the National New Sake Appraisal, and its taste is endorsed.
It is very easy to drink even for people who are not accustomed to sake, and when you put it in your mouth, a gorgeous scent like fruit spreads, and a refreshing acidity runs around in your mouth. You can also feel the traditional taste and rich taste unique to sake.
Also, there are many reviews where you can enjoy the difference in taste, so it may be a good idea to lay it down to you for tasting.
Shinshu's Rice and Water that support sake brewing in Nagano
It is the Rice and Water of Shinshu that support the taste of sake in Nagano.
The abundant underground water surrounded by the Chikuma and Sai rivers has been used for over 460 years, and uses the water that springs from the well in the warehouse. They are particular about using local sake rice for the local sake brewery. Especially, "Miyama Nishiki" the rice suitable for sake brewing cultivated in Shinshu. They are cultivating under contract with a local farmer, and are very particular about working together with the farmer from soil preparation.
High-tech brewery make it possible to brew small portion of sake!
Although it has been a factory for 450 years, it actually has quite high-tech equipment. This is because,part of the Factory destroyed when the road expansion work during the 18th Nagano Winter Olympics, and the Factory was rebuilt, so the equipment is new.
Sake is usually served in the cold season, from late autumn to early spring.
However, there is a room with a cooler in the brewery of Sake Senzono, and there is a preparation room that can reproduce the winter environment.
At this brewing room, you can brew sake until June, so you can brew over and over without having to brew a lot at once.
If you prepare a lot at once, there will be some parts that you cannot see, but by brewing in small amount, you can make sake that is convincing for each tank. The high-tech brewery and careful sake brewing may have a great influence on the high quality of Kawanakajima Genbu.
Who is Toji(Chief Brewer) Mariko Chino?
A long time ago, women were not allowed to enter the sake brewery. It was the "sanctuary" of the brewers.
In the Edo period, there was the idea of ​​'Wajo Ryoshu'(Good sake is possible only when all the people involved in the brewing are unnited),and when a woman steps into the "sanctuary", the man is distracted and the woman is kept away.
"Mariko Chino" is the one who overcame the wall created by the male side, repainted the history, and became a Female Toji.
"Female Toji" who changed the history of the sake world
Mariko Chino was an only daughter, so she was educated by her grandparents to take over the sake brewery. Entered Tokyo University of agriculture to learn about brewing and microbiology.
There, She hsd worked as National Tax Agency Brewery lab Scientist for 2 years.After learn sake Brewing she had learned for what need for TOJI after ward she learned about TOJI more about from TOJI Sato,who was the last Toji Before her.
Ms. Chino herself returned to the factory and decided to take over the brewery after training for 10 years under as a male brewer(Sato TOJI)at that time. And after 10 years she has taken over the position.
The sake industry at that time was pushed by the shochu rise and was in a headwind state. It seems that many sake breweries collapsed, but they continue to brew delicious sake while reading the climate without humbly cutting corners.
In addition, she seems to deliver sake to her customers herself through the intervals between sake brewing.
By directly meeting and listening to the reputation of sake, they not only obtain information for the future, but also build a relationship of trust with their customers.
Dual wield of traditional taste and modern taste
In addition to Kawanakajima Genbu, Shusenkurano also brews a sake called "Katsura Masamune," which maintains its traditional taste.
Masamune Katsura is very traditional and dry! This sake has been loved by drinkers for a long time.
On the other hand, "Kawanakajima Genbu" was created to meet a wider range of needs. By brewing a new sake "Kawanakajima Genbu" for young people and "Katsura Masamune" that has been built up for generations, they are conducting research so that various people can enjoy their sake widely.
Three reasons why "Kawanakajima Genbu" is so popular
There are three main reasons why "Kawanakajima Genbu" is so popular.
① A taste that everyone feels "delicious"
② Height of cost performance
③ Products for local sake specialty stores
① A taste that everyone feels "delicious"
"Kawanakajima Genbu" is a sake that brings out the umami and rich taste of rice.
Although it has a rich and gorgeous aroma, it is not sticky and disappears quickly, so even beginners of sake can feel it is delicious.
There is little habit, it is delicious on the royal road, and it feels like an honor student of sake.
I can't forget how I felt when I tasted it once! Many people say that, in fact, it is also a sake with a very high repeat rate.
② Height of cost performance
One of the reasons for its popularity is that it is reasonably priced, despite the fact that it takes a lot of time and effort to brew it in small amount, carefully handmade with particular attention to raw materials such as rice and water.
Furthermore, even though it is unfiltered raw sake, you can buy it for around 1500 yen for 720 ml.
In addition, even the medium-sized sake, which is a seasonal sake, is handled at the same price range as regular products.
③ Products for local sake specialty stores
In fact, "Kawanakajima Genbu" is a sake for local sake specialty stores.
There are only products for specialty stores that are particular about the quality of sake, and it seems that Kawanakajima Genbu is the most particular brand.
Therefore, it is very popular, and even though it was brewed 5 times in 2010, it sold out in an instant as soon as it was released …
If you find it, you would buy without hesitation.
Summary
Shusenkurano, which has the oldest history in Nagano Prefecture, was a brewery that continued to challenge traditional sake brewing and Japanese sake brewing with a new taste.
A Female Toji brilliantly defeated the unspoken understanding that men are supposed to be, and keep an eye on Mariko Chino's future activities!
Please enjoy "Kawanakajima Genbu" with your loved ones!
END.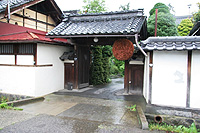 | | |
| --- | --- |
| Representative brand | kawanakajimagenbu |
| Mail | |
| About | |
| Address | 368-1 Imai, Kawanakajima-cho, Nagano City, Nagano |
| HP | http://www.shusen.jp/index.shtml |
| Tel | 026-284-4062 |
Brand: kawanakajimagenbu
BrandItems: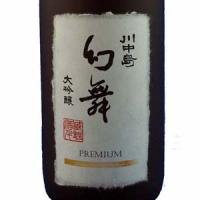 ---