What kind of sake brand is Sawanoi?澤乃井
Sake that represents Tokyo! Approaching the secret of the charm and deliciousness of "Sawanoi"
Did you know that the "Sawanoi" sake from Tokyo's oldest brewery, the "Ozawa Sake Brewery" has a history of more than 300 years(founded in 1702)
This sake also has won the Platinum Award at the Japanese sake competition "Kura Master 2018"!
This time, We would like to introduce the charm and history of Sawanoi.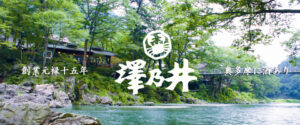 Contents
What is "Sawanoi"?
History of "Ozawa Sake Brewery"
One of Tokyo's popular tourist spots "Ozawa Sake Brewery"
Recommendations of the brand "Sawanoi"
Summary
What is "Sawanoi"?
● Sake that represents Tokyo
Sawanoi is a sake brewed by 'Ozawa Sake Brewery' in Ome City, Tokyo. Sake made from the brewed water of the famous water brewery is a sake with a refreshing aroma like Muscat, a richness with a bulge of lightness, and a sharp aftertaste. It's a refreshing liquor, making it perfect for evening drinks every day. The timeless deliciousness is attractive. Sawanoi is also recommended as a sake during meals.
The original delicacy "豆腐酪 Tofu Bei", which is made from ginjo lees from "Mamagoto-ya". the place offers tofu and yuba (bean curd leaves) dishes, also handmade Sannen miso which is soaked with homemade tofu from mamagoto-ya.
At Mamagoto-ya, you can enjoy seasonal dishes, highly recommended for you come and visit the place.
● Dignified sake brewing
Ozawa Sake Brewery said, "Sake brewing is a Shinto ritual. Don't neglect a grain of rice, and work hard. Based on the kuramoto's family morals, we aim to manufacture products with dignity.
The rice used is suitable for sake brewing, such as "Gohyakumangoku" from Niigata Prefecture and "Miyama Nishiki" from Nagano Prefecture. The water is made from Iwashimizu, which is the pride of the kuramoto, which springs from a cave that is 140m deep in the bedrock of the Chichibu Paleozoic formation behind the brewery!. Iwashimizu is a medium-hard water with a very strong fermenting power. Sawanoi's sharpness and strong elasticity are due to this water!
● Origin of the name
The location "Sawai" was once called "Sawai Village". "Sawai" is the place where "A famous, rich water flows like a stream", and from here it became the place name "Sawai Village".
Ozawa brewery decide to reprent the place in their product so they have named 'Sawanoi'
● Opening of the Sawanoi's Event
Sawanoi Kurakai is an event held by Ozawa Sake Brewery once a year. It's an irresistible event for sake lovers, such as being able to enter a brewery that you can't usually see and enjoying sake!
In addition, the new sake "Ichiban Kuki Nigori Sake (720ml)", which is limited to the opening of Sawanoi Kura, is also on sale, and snacks that go well with sake are also on sale, so not only Sawanoi fans but also Sawanoi beginners can enjoy it.They have also free brewery tour everyday although it is in Japanese.
It's an event only once a year, so if you are interested, please come and visit.
History of the "Ozawa Sake Brewery"
Ozawa Sake Brewery was founded in 1702 (Genroku 15) in Sawai, Ome City, Tokyo. The owner, who founded Ozawa Sake Brewery, was once connected to Kai and Takeda, and is said to have moved from Koshu to Ome. After that, the Ozawa family started brewing sake with military funds. What hasn't changed since then is the sincerity in sake brewing.
As introduced little earlier, they used water that springs from the depths of a cave dug out of the bedrock of the Chichibu Paleozoic Formation. In the rich natural environment of Okutama, carefully selected sake rice and sake that is carefully brewed drop by drop with high technology can be called "Mishu". Furthermore, since the idea that sake is "dedicated to God" has taken root, it is said that sake brewing = Shinto ritual(Buddhis religions), the brewer, and his colleagues are working hard on sake brewing.
Based on this idea and commitment, Ozawa brewery continue to make delicious sake in the nature-filled land of Okutama, led by Junichiro Ozawa, the 22nd generation owner who inherited it in 1992.
Tokyo's popular tourist spots "Ozawa Sake Brewery"
Ozawa Sake Brewery is also popular as a sightseeing spot in Tokyo. It's about an hour and a half by train from Shinjuku, but you can feel the great outdoors far from the hustle and bustle of the city. The nearest station is "Sawai Station". It is a station along the JR Chuo / Ome Line. Immediately after getting off the station, you will see a big sign called "Sawanoi". On the premises, there is a restaurant where you can taste tofu that is handmade every day using Sawanoi's water and domestic soybeans, and a tasting sake shop where you can enjoy several types of sake. There is also a beautiful garden and the Kushi Kanzashi Museum.
You can also descend from the garden to the riverside promenade or cross the opposite bank with a suspension bridge. Questioned if this is still Tokyo, a picturesque place. There is no doubt that the sake you drink in such abundant nature is exceptionally delicious.
In addition, reservations are required, but you can also tour the brewery! It's perfect for an adult excursion. Recommended that you visit during the fresh green season and the autumn leaves season as if you were on a small trip.The brewery offers free daily tours, there is guide who explains all kind of sake,how they are made,their differet qualities and tasting of the sake at the end of the tour.They are few english tours held in every month please visit the Ozawa brewery site for more details.
Recommendations of the brand "Sawanoi"
From here, we will introduce the recommended brands of Sawanoi who are full of commitment.
There are many types of Sawanoi other than the brands introduced below, so be sure to check them out!
澤乃井 純米 大辛口 Sawanoi Junmai Okarakuchi(Super Dry)
Pure dry rice, which can be said to be synonymous with Sawanoi. It is said to be very dry, and the lavel of sake is much higher than other Sawanoi.
However, when you open it, it has a refreshing and light aroma and a dry taste that is sour and delicious, so it is recommended for women who are not good at dryness but want to drink it.
澤乃井 大吟醸 凰 Sawanoi Daiginjo Kou
The best dish of special A Yamada Nishiki cultivated only in a part of Hyogo prefecture, polished down to 35%. This is delicious when poured in a wine glass that made it achieved the gold medal at the Sake Award 2017.
The rich ginjo incense has a gentle texture that does not make you feel any miscellaneous taste, and you can feel the taste like white wine.Recommended to drink in chilled.
澤乃井 東京蔵人 Sawanoi Tokyo Kurabito
Received a gold medal at the All Japan Kanzake Contest 2016. And won the Platinum Award at Kura Master 2018.
Junmai Ginjo Sake, is brewed using the traditional method of making sake using the power of nature, "Namadai-zukuri," has a muscat-like aroma, richness, smooth mouthfeel, and moderate acidity that enhances the umami. .. It is fruity and taste like wine.
澤乃井 純米吟醸
蒼天 Sawanoi Junmaiginjo Souten
Junmai Ginjo sake with a sweet and fruity ginjo scent like white peach. It features a light umami(Pleasant savory taste) that spreads softly when you put it in your mouth and a refreshing dry aftertaste. Since the degree of sake is not so high, it is a sake that can be recommended for women.
Summary
"Sawanoi" is one of the representative sakes in Tokyo,which has a long history.
Sawanoi's sake, which is carefully made, has its own characteristics in each type, and all of them are very satisfying.
Highley recommended to try it at once if you are Japanese sake fan.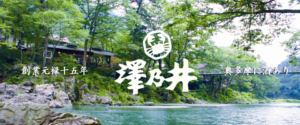 Brand: sawanoi
BrandItems: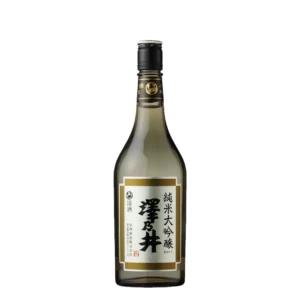 ---